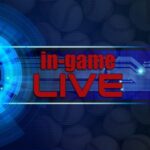 Betting with Live Wagers is Gaining More Steam
Live wagers have quickly become the hottest new way to place bets on sports. Bookies and bettors alike are taking advantage of this exciting new way of gambling. With the ability to watch real-time events unfold in front of you before placing a bet, live betting is becoming increasingly popular among serious sports fans who want to get the most out of their hobby.
Key Points
– The biggest trend in sports betting today is making live wagers.
– Like betting in general, getting good at live betting takes time.
What is Live Betting and How Does It Work
Live betting, also known as in-play betting, is a form of wagering on sports that involves placing bets on an ongoing event. While an event is taking place, you can place live wagers on a number of outcomes.
This means that you don't just have to predict the outcome of the game. You can also take advantage of fluctuations in odds during the game. Some bookmakers even offer live streaming, so you can watch the action and make informed decisions based on the game action.
Live betting can be both exciting and profitable, but it's important to remember that there are no guarantees. The best way to get started is by doing your research and finding a reputable bookmaker that offers live betting options.
Benefits of Live Wagers
In-play betting has become a popular alternative to traditional methods. The reason is that it offers a range of benefits that traditional betting cannot match.
For starters, with live betting, you can bet on a game or match as it is happening. This means that you can make more informed bets based on the unfolding events. In traditional betting, you place your bet before a game or match. You don't get to use the action of the game to help you decide on what to back.
Live situations allow you to take advantage of shifting MLB odds, for example. As the game or match progresses, the odds for different outcomes change. Smart bettors can often find value on bets as sportsbooks have a tough time keeping up with the changing action in a game.
Finally, there are tons of options to choose from when betting on a game being played. Bettors can wager on the traditional bets like moneylines, spreads, and totals, and there are also a large number of in-game props to take advantage of too.
Overall, live wagers offer a more dynamic and engaging betting experience that traditional betting cannot match.
RELATED: HOW THE PUBLIC AFFECTS YOUR STRATEGY
Common Types of Live Bets
Betting on live action has become a popular way for sports fans to engage in games and potentially make some money. There are several common types of live bets that are available to choose from.
As mentioned, many bettors take advantage of the more common moneyline, point spread, and totals bets. What's great is that bettors that make a bad bet in pre-game can make up for it with an in-game bet.
Bettors can take advantage of a massive amount of prop bets too. Props range from simple bets like whether the next basket in an NBA game will be a two- or three-pointer to player prop bets on scoring and assists.
With so many options, live wagers can add a whole new level of excitement to watching a game.
Tips and Strategies for Making Profitable Live Wagers
Betting can be a tricky business, especially when you place bets during a game. However, by following some tips and strategies, you may increase your chances of making a profit.
It's important to do your research ahead of time. You need a solid background on the teams and players involved. Use a site like this one to get all the information you need.
An injury during a game, for instance, might mean that a backup gets more playing time. Knowing which backup would see more time is knowledge you can use to make a good decision.
Live bettors also should set a budget and stick to it. Don't get carried away with emotions or impulses, as those can lead to irrational decisions. You can't make every single live bet. Choose wisely.
Be patient, too. Don't place a bet just because you're bored. Take your time and wait for the right moment. Only choose bets that have value.
Finally, shop around for the best odds on different betting sites. You'll find different odds on the same wagers and that can make a significant difference in your profits.
Steps to Get Started With In-Game Betting
If you're new to this activity, taking the first few steps can be intimidating. However, with a little bit of research, knowledge, and practice, you can become a successful live bettor in no time.
First, it's essential to understand the different types of live wagers and their rules. You should have a solid understanding of the game or event you're betting on. You will also want to choose a reliable and trustworthy bookmaker that offers live betting and live streaming options. You should never bet on an event that you are not watching.
Start small and work your way up gradually. Remember, live betting is fast-paced and you have to be ready to act quickly. Be prepared and, like anything, you'll improve as you become more familiar.
To understand more on live betting, check out this article.
The Future of Live Betting – Where Is the Industry Going Next
As technology advances, it's no surprise that the world of sports betting has changed dramatically. The biggest shift in recent years has been the rise of live wagers.
It's exciting and bettors love it, but where is it headed? Experts predict that we'll see even more personalized betting experiences. There will be advanced algorithms designed to analyze individual players' performance and create tailored odds.
Additionally, virtual reality could potentially be utilized to enhance the live betting experience. This would allow fans to interact with the game even more. With these innovations on the horizon, the future of live betting looks to be an exciting and dynamic space.
iGamingDirect - Online Gambling Insight
Average rating:
0 reviews