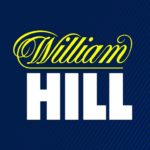 William Hill the Target of Potential Caesars Acquisition
In late-September 2020, Caesars Entertainment Inc. revealed that plans were being drafted for the potential purchase of UK-based sports betting and online casino operator William Hill. For Caesars, the William Hill acquisition would enable the American gambling corporation to expand its sports betting operations on domestic soil by taking over existing operations.
Sports betting is currently rising in the US, following the Supreme Court's May 2018 ruling to legalize the activity. After 11 states – plus the District of Columbia – moved early to implement online sports betting, others have since followed with the promise of delivering greater tax revenue to state residents.
Caesars' William Hill Purchase Progressing
The early news from the buyout plans was that Caesars would lodge a cash bid of $3.71 billion to secure the purchase of William Hill. Ultimately, the corporation would attempt to pay a price of 272 pence per share to the William Hill shareholders. Although Caesars has previously focused on operating slot machines and casino tables, the intention is to now diversify and take advantage of the legalization of US sports betting.
Barely two days after the initial announcement, the William Hill board agreed to a deal of approximately $3.72 billion. Speaking to the shareholders, the board described the deal as "fair and reasonable", and advised them to accept. If the agreement is completed, Caesars intends to break up all non-US operations of William Hill.
Since 2018, the UK online sportsbook has developed a foothold in the US marketplace and would provide Caesars with a ready-made operator on home soil. Caesars CEO Tom Reeg has identified the sports betting expertise of William Hill as an asset for the company moving forward. Meanwhile, buyers shall be sought for all brands and businesses that don't serve US customers. As a cornerstone of high street betting in the UK, this is a tremendous shakeup for the brand.
This deal presents a coup for Caesars, which had to move aggressively to overcome a rival acquisition bid from Apollo Global Management Inc. However, Caesars held the trump card, having already established a strategic relationship by partnering with William Hill on a joint-venture to provide sports betting services to Eldorado Resorts. After a successful start, both parties had planned to introduce the services across other Caesars locations.
Online Casinos & Sportsbooks Legal in Canada
Of course, for online casinos and sports betting sites such as William Hill, these are all legal in Canada. North of the border, there's minimal difficulty in finding legal casinos in Canada. Although there can be restrictions in Montreal, online gambling is legal across most of the country. However, brands do need to possess a license if they wish to operate legally.
There are various jurisdictions where operators can seek licenses from trustworthy remote gambling authorities, including Malta and Curacao. In fact, Canadian operators can seek more localized approval from province authorities. Also, operators have previously received licenses from the Kahnawake Gaming Commission. Elsewhere in the world, there has also been a rise of national licensing authorities, such as in the UK and other parts of Europe.
Some of the sportsbooks that operate legally in Canada also provide online casino games to users, who can now play titles from a wider range of software providers than at any point in the history of the industry. Mobile compatibility and the presence of live dealer tables are now common practice with the bulk of online casino sites, which can also share progressive jackpots and blockbuster video slots inspired by Hollywood entertainment franchises.
Online Sportsbooks Emerging Across US
A boom is well and truly underway for remote sports betting in the US. By May 2020, over $20 billion was wagered in the US since the Supreme Court's ruling. As of that milestone, 18 states had legalized sports betting to cover approximately 30% of the population – a level that is certain to increase.
By October 2020, ESPN reported that 19 states had legalized betting, with North Carolina, Tennessee, Virginia, and Washington recently passing bills. A further 25 states have introduced bills that are yet to be passed, while Idaho, Utah, and Wisconsin are yet to introduce recent bills to legalize sports betting online for residents. Based on those numbers, it seems that Caesars is preparing for further increases in betting activity in the years to come.
For Caesars, it will also be a challenging marketplace where DraftKings and FanDuel have successfully diversified beyond daily fantasy sports to additionally provide betting services. Both those companies have secured large shares of the New Jersey marketplace, with Caesars having been unable to prevent this.
Caesars should also expect competition from US media companies such as Fox and Barstool Sports. CBS, meanwhile, has a partnership with William Hill that could be jettisoned, based on the fact that Caesars already has a partnership with sports broadcaster ESPN. Right now, there's tremendous potential in the market and all kinds of opportunities are likely to be explored.
For now, Caesars will wait for the William Hill shareholders to respond to the bid. With their acceptance, Caesars can then navigate the waters of regulatory approval ahead of this potential expansion in the online betting realm. Once concluded, Caesars will sell-off William Hill's global assets and focus entirely on US operations.