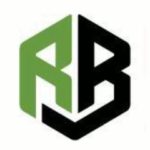 Once You Find the Right Gambling Software You Know it
Gambling Software. It's not a secret that our entire world has evolved into an online experience, and this applies to pretty much every field and situation in our day-to-day life.
From reading the news in the morning, checking the best route to work or the best time to go out and work out, ordering food, regular shopping, school, now even more with the Covid-19 pandemic, work from home and so on. Sports betting is not the exception to this, and right now, a sportsbook business needs to be set up just the right way, so that it can operate online and offer its players the best possible online betting experience.
A few years ago, things were still a bit different, calling in was still the way to go for many, wait for the games to be closer, make a call, get the lines, talk to a representative, make your picks, get a readback and your bets were in.
However, as expected, things have evolved and the whole betting experience just got way more attractive, interactive, and efficient, with the arrival of new technologies and software that can make betting a lot more fun.
Price per Head bookie software for the best online betting experience
Sports betting software has come a long way, that's for sure! Right now, once you're in a good betting platform, with the right software, you will be wrapped in a completely interactive and exciting experience, with many different options regarding betting markets, types of bets, pre-game and live betting, live streaming, different products like online casino, horse racing, live dealer or virtual games and the list goes on.
Here at RealBookies we are well aware of this and we have worked hard to make sure to offer our clients and partners the best possible online betting experience for them and their customers, 24/7, 365 days a year, no exceptions. Having the right gambling software in your sports betting platform does make the difference from being a regular bookie or becoming a real world-class sportsbook operation, regardless if you have 10, 200 or 1000 customers.
The best sportsbook software for players and agents
Our players are the heart of our operation and here at RealBookies we have that in mind, but we also guarantee the best experience for agents and bookies, as our betting platform offers the best tools to measure, track, study and profile your players. We will provide you with the best and most updated, minute-to-minute reporting, a safe and easy backend where you will be able to stay on top of what your players are doing, profile them, make adjustments, set limits and everything else you need.
Additionally, it's needless to say, but our software and platform are 100% mobile-designed, and will allow you to work from anywhere in the world where you can get an internet connection, at any time of the day, with just a couple of clicks from any mobile device.
Do you want to know more about what a good Price per Head software can do for you and your sportsbook business? Contact us now and let us help you be the best bookie you can be! We're waiting for your call!