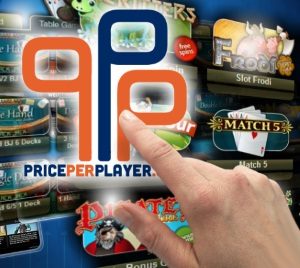 In their latest press release, PricePerPlayer.com just announced that it is adding more casino games to their Sportsbook Pay Per Head platform. The Sportsbook Pay Per Head industry enjoyed doubled digit growth in 2017 thanks to an increase in online gambling popularity.  PricePerPlayer.com itself showed extensive profits in its first quarter thanks to the success of its expansion into the Asian-Market. In response to this growth, the Sportsbook Pay Per Head Provider increased the number of casino games available in their platform.
In order to continue the growth of their Sportsbook Pay Per Head service, they added 111 games to their casino platform. They include 67 desktop games and 18 mobile games which are currently available to all of their clients.
"Last year was a tremendous year for PricePerPlayer.com", said Josh Ingram, director of marketing and operations for PricePerPlayer.com.  "We not only had a successful run in the Asian-American market but also surpassed our sales goals by 325%".
To keep the momentum going, PricePerPlayer.com has partnered with well-known gambling providers to increase casino games available in their platform. This move will provide loads of fun for players and increase revenue for their clients. Some sportsbook pay per head websites are speculating that the Amigotech is the new casino provider for PricePerPlayer.com
Sportsbook Pay Per Head Providers adds 111 Casino Games to their Gambling Platform

In addition, the additional games can function alone in a website or can be totally integrated into already existing platforms. Another advantage is that their new casino games can loads faster than most other PPH providers.
To make all games fair and random, the new games use a Random Number Generator (RNG) to decide the outcome. The RNG provides the game with a random number using a sophisticated algorithm. Furthermore, to ensure proper game fairness, third-party companies have been periodically testing the RNG.
The PricePerPlayer.com which is a privately held company has long prided itself in having excellent relationship with its clients. Hence the outcome of this year's annual meeting by its board of director.  This year, the company decided to increase its software development budget to add more features to its gambling software.