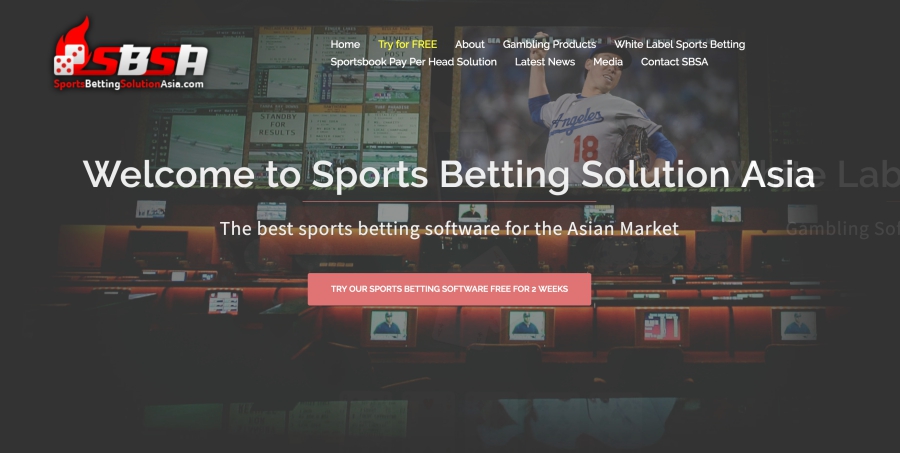 OUR RATING: 9.0 OUT OF 10
About SportsBettingSolutionAsia.com Pay Per Head
SportsBettingSolutionAsia.com is popular and established in the Asian market. They began with sportsbook software services, but have eventually expanded to cater to the sportsbook pay per head market.  They are also recognized for providing white label sportsbook solutions in countries such as South Korea, China, Japan, the Philippines and Vietnam.
Let's take a look and see how this provider fares compared to other international pay per head providers. Of course, we will walk you through registration and the software experience.
SportsBettingSolutionAsia.com General Info
Software: Proprietary (DGS-Based)
Inception: 2015
Cost Per Player: $5
Location: Costa Rica
Telephone: 1-866-500-4934
Email: cs@sportsbettingsolutionasia.com
Website: http://sportsbettingsolutionasia.com
Sportsbook Pay Per Head Features
Internet Wager: Yes
Telephone Wagers: Yes
Racebook: Yes
Online Casino: Yes
Live Betting: Yes
Sports Betting: Yes
Live Casino: Yes
SportsBettingSolutionAsia.com Pay Per Head Review
This site is a pleasure for us to review. First off, was the price. Its $5 per head, which is very affordable for those who are planning on becoming a bookie. Then, the registration process. It was a breeze. We were not prompted to provide personal information, just the basics of signing up with any website. It was fast, too.
Looking at their security, they also have 7 layer DDOS system, as well as contingencies like backup systems. As a bookie, you will want your (and your players') information to be safe and secure. Not only that, but you would want a provider that can protect your information and be able to provide you with high-quality software and servers that won't let you down.
Another thing we noticed, is that their software is proprietary. Of course, this means that they didn't just get your typical DGS software and slap it with brand colors and fonts. They actually went the extra mile to enhance the system to fit the needs of their clients. This kind of dedication shows us a well-funded, and competent software company.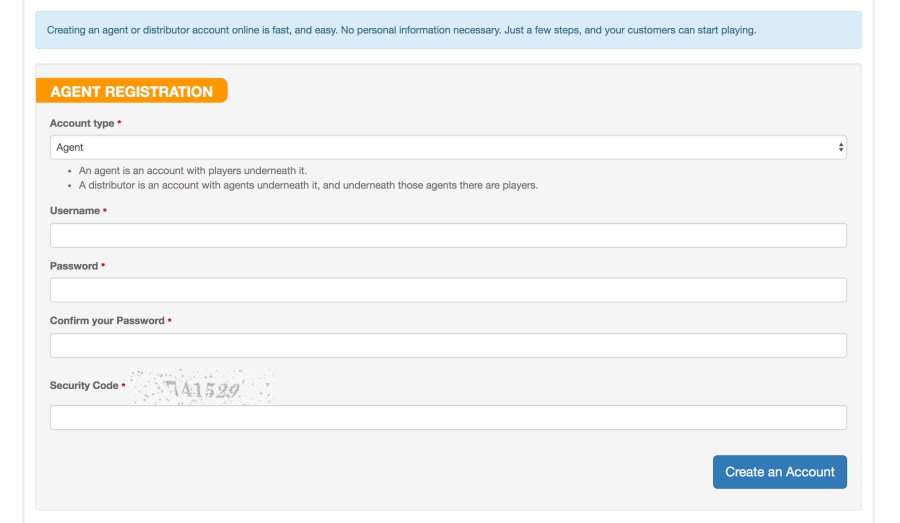 The Sportsbook Pay Per Head Software
The interface of the software is nothing short of amazing. They come pretty close to perfect in terms of how easy it is to use. They also have a lot of pertinent data on their dashboard, such as statistics and leaders, for your easy viewing.
Player Management
Player management was easy for us to configure as well. No more calls to agents to add player profiles. Everything is within reach for the bookie. You can also easily see and adjust player limits. The interface for players, by the way, is so pleasing to the eye, and easy to use.
Our Conclusion about SportsBettingSolutionAsia.com
We are raving about SportsBettingSolutionAsia here. They went above and beyond with their software, which results in a very efficient and aesthetically-pleasing pay per head website. We definitely recommend that you try their services, and wow your players with a great website for them to place their bets on!
Looking for a good sportsbook pay per head service?  Then check out our Sportsbook Pay Per Head Reviews to see which Pay Per Head Provider makes the cut and which one does not!
iGamingDirect - Online Gambling Insight
Average rating:
2 reviews
Jan 27, 2020
Perfect for Asian market
If you're starting a sportsbook in Asia, be sure to use this PPH solution. There's nothing more you could ask for in a pay per head provider!
Sep 24, 2019
Best PPH provider in Asia
I was looking to start a bookie business in Asia and stumbled upon this pay per head provider. They give the best rates with quality features and tools. Definitely, great value for money.