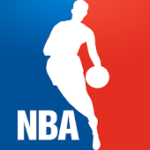 Lots of Value in NBA Player Props
Bettors love having the NBA back. Betting the spread, totals, or moneyline are great and a way that bettors can make money. For serious NBA bettors looking to score some quick cash, NBA player props are the way to go.
LEARN MORE: NBA PLAYER PROPS
Not only can you score a quick profit, but betting on NBA player props is fun. The trick is to find the best bets on any given night. You can find all sorts of player prop bets like points scored or combined points and rebounds. Here are some recent NBA player props from the 2020 playoffs.
Kawhi Leonard Over 31.5 Points (-105) 8/25/20
Leonard, the reigning NBA Finals MVP, has been outstanding in the postseason for the Clippers. He is averaging 33 points per game in the team's series with Dallas. He has had just one game under 32 points.
The Mavericks are giving up 123.8 points per game in the postseason and Leonard's teammate Paul George hasn't been playing all that well.
Taking all that into consideration, if you bet the over on Leonard in Game 5 you were a winner. Leonard totaled 32 points as the Clippers beat Dallas 154-111. Stay with us throughout the playoffs for NBA Finals betting tips.
Donovan Mitchell Over 27.5 Points (-110) 8/25/20
To give you an idea of how fun and profitable NBA player props are, take a look at Game 5 of the Denver-Utah playoff series.
If you haven't been paying attention, Mitchell has logged two 50-points-plus games. In Game 1, the Jazz star scored 57 and in Game 4 he had 51. He's been a favorite for those looking for winning sports picks. If you look at how Mitchell is shooting in the series, you see he has shot 55 percent or more from the field in three of the first four games.
To capitalize on a quick profit, bettors could have taken Mitchell to score more than 27.5 points in Game 5. At -110, you would have been a winner as Mitchell hit 4-of-8 three-pointers and finished with 31 points.
Bettors could have made it a double by taking Denver's Nikola Jokic to go over 24.5 points in the same game. Jokic entered the game averaging just over 25 points per game in the series. In the three games Jokic played against Utah before this series, he had 30, 30, and 28 points.
Jokic (-115) was another winner as the Nuggets big man scored 31 points in Game 5.
Editor's Choice -> Should You Tail or Fade the Public Consensus
Other Bets NBA Bets
NBA player props are not limited to points. For example, basketball bettors could have wagered on the Clippers' George in Game 5 of their series. The bet was on whether George would go Over or Under 6.5 rebounds.
Another fun bet was on Dallas star Luka Doncic. Doncic is a rising star and is averaging nearly a triple-double per game in the series against the Clippers. In Game 5 of the series, bettors had the opportunity to bet on Doncic's points, rebounds, and assists.
Player prop wagers are not always on star players either. Other bets in Game 5 of the Denver-Utah series included an Over/Under bet on Utah's Rudy Gobert – Over 11.5 rebounds at -121. Another had the Clippers Lou Williams going Under 18.5 points at -125.
The point is that there are numerous NBA player proposition bets from which bettors can choose. They are fun and give bettors more options on the board, which can lead to increased profits.