The coronavirus is changing how people interact with each other across the globe. It is not a surprise that coronavirus threatens Tokyo Olympics and other sports events. At present, multiple sporting events have moved, canceled, or postponed. Also, several others are in scheduling limbo.
For instance, there are fears that the Six Nations tournament will not complete for the first time in almost five decades. Ireland's men's and women's matches in Dublin against Italy are canceled.
Also, England's match in Rome on March 14 is likely to be canceled as well. Officials of the tournament met Monday to discuss the rescheduling of the games. The last time Six Nations didn't complete was in 1972 due to the troubles in Ireland.
Coronavirus Threatens Tokyo Olympics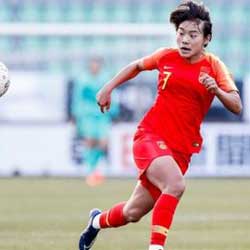 Based on the sports betting market report, Tokyo Olympics officials are defiant. However, they are discussing several options. The Summer Games start on July 24. IOC member Dick Pound said that they would reach a final decision by the end of May.
According to Bwager sources, the IOC will announce their decision by the end of May. Some people are expecting cancellation of the games, instead of relocation or postponement. Also, the Athletics World Indoor Championships scheduled for next month in China are already written off.
Euro 2020 begins on June 12 with the semi-finals and finals game set at the Wembley. According to betting software reports, the situation is under constant monitoring. UEFA is monitoring the situation country by country. Also, football will follow the orders of the governments. England has a friendly against Italy on March 27. The FA is still waiting for developments before making the final decision on the match.
In the world of Formula One racing, FIA already canceled the Chinese Grand Prix. Racing fans are waiting for decisions regarding races in Bahrain, Vietnam, and Australia. Ferrari limited access to its factory near the Italian town of Codogno, site of a reported outbreak.