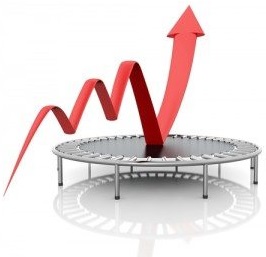 Since the Supreme Court ruled in favor of legalized sports betting, several states now offer sports betting to their residents.  Thus, this has led to an increase in bookies and sportsbook offering their services to players. Furthermore, Sportsbook Management Software companies have seen a rise in new customers leading to an increase in sales.
According to SportsbookPayPerHead.com, several Sportsbook Software companies have reported an increase in sales.  In addition, some companies have reported increases as high as 120% coming from New Jersey and Pennsylvania.
Although several companies may not yet have a gambling license, this has not stopped them from laying the groundwork.  However, companies that use a Pay Per Head Provider for their Sportsbook Management Software have the advantage.
Since sports' betting is gaining ground in the United States, entrepreneurs hoping to enter the market have few options. This is because the online betting industry in the U.S. is behind the rest of the world.  Thus, online sportsbook technology is more or less non-existent and companies must look abroad to fulfill their gambling software needs.
Advantages of using a Pay Per Head Sportsbook Management Software
One of the most popular options has been the Pay Per Head Bookie Management software.  This is because they offer an out of the box solution to gambling companies with virtually setup wait period.
For example, Sportsbook Pay Per Head Provider, PricePerPlayer.com has virtually no wait time for a bookie to start taking bets.  It only takes a few seconds to open a PPH account with them.  In addition, as soon as the account has been created, their players can start betting online.
Furthermore, the cost of using a PPH Sportsbook Management is very low compared to buying or creating gambling software. In most cases, the price of a good sportsbook software is around half a million dollars. On the other hand, a pay per head provider only charges a small weekly fee per active player. The fee will vary based on the service and gambling options chosen but normally range from $3 to $25.
In addition, a company that uses a Per Head Sportsbook Management system does not have to worry about infrastructure or employee salaries.  This is because it is all included in the PPH fees.  According to the latest statistics, PPH is very popular around the world.
South Korea is one example where several sports betting companies use their services to setup their operations.  Furthermore several sports betting (스포츠 베팅) operations that target Korea have started using PPH Solutions.