The Florida sports betting industry is quite complicated these days. On one hand, you have the Seminole Tribe and their compact with Florida state is awaiting federal approval. On the other, you have sports betting operators fighting for a more open sports betting market in the state. While the Sunshine state is yet to offer sports betting, Florida is a large market for sports betting. As what many a bookie pay per head operator can attest to. But the current condition of the efforts to legalize sports betting in Florida is a bit dismal. It might take another year or two before we can see this happen.
In the latest pay per head sportsbook news, the state has requested to the Secretary of State that Florida residents be able to vote on allowing sports betting operators. The ballot, which will be on November 2022, will allow operators to run sportsbook without having to go through the tribes.
Florida Sports Betting in 2022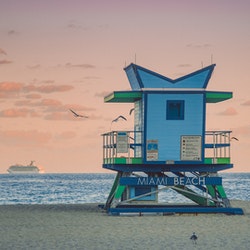 Currently, the gaming compact will allow retail and online sports betting in Indian land. However, operators can offer off-site, mobile sports betting as well as retail or brick and mortar sportsbooks if these facilities are run by pari-mutuel stakeholders. The Tribe is required to approve a minimum of three skins, and will face a penalty if they do not comply. A lot of operators want to operate directly. Thus the effort to pass legislation that would allow more operators in the state.
Of course, it may take a while to get everything set up the state. If you want to start on creating your very own sportsbook, here is a great provider of excellent bookie pay per head services. The faster you can create your sportsbook, the more you can earn from sports events this year. While the NBA is just about over, there is still baseball and hockey season heating up, and football season will be starting in a few month's time.
Create Your Very Own Online Sportsbook Easily Today