Sports betting is a multibillion-dollar industry. However, most gamblers in Illinois rely on the black market to place wagers on sporting events. The good news is that legal bookie industry is on its way to Illinois.
Governor JB Pritzker supports the move to make sports betting legal in the state. Stakeholders believe that the activity can be a good source of tax revenue for Illinois. Although the move has the backing of the governor, lawmakers still face several obstacles along the way.
Lawmakers are still debating on where sports betting should take place. Also, they want to know how much tax bettors need to pay the state. There are also opposing views between limiting it to brick-and-mortar locations and allowing players to place their bets online.
Legal Bookie Industry in Illinois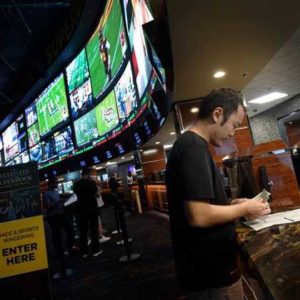 Lawmakers are figuring out who gets bookie licenses in the state. There are many players wanting to get a pie of the Illinois sports betting pie, including bookie pay per head operators, casinos, racetracks, and video gaming terminal operators.
Just like other states wanting to have a legal bookie industry, there are many types of stakeholders who want to be part of it. However, they have conflicting views on how to regulate sports betting.
When done right, the legal bookie industry can bring $762 million each year. It will supplement the declining revenues at riverboat casinos. Video terminal games took away some of the gambling revenue shares from the casinos in recent years.
Nevada had the monopoly on legal sports betting for years until the Supreme Court ruled other states can also legalize the activity. NJ and Pennsylvania were the first states to make the industry legal last year.
Governor Pritzker is already counting on the legal bookie industry revenue to add to the state's proposed budget in 2020. While there is still no gambling news on introducing a sports betting bill in Illinois, the governor wants licenses sold at $10 million each. That's a steep fee for a pay per head operator.