The Tennessee Education Lottery board of directors approved a list of sports betting launch events. According to TEL, they will publish the list on their website in the future. TEL serves as the regulatory and licensing body for online sports betting in the state.
TEL announced that the Sports Wagering Committee approved 17 vendors in Tennessee. Vendor licenses are for payment providers and affiliates. Other sports betting licenses are for operators and suppliers.
Tennessee doesn't have a limit on the number of licenses issued for sports betting operations. However, suppliers and licensees must meet the qualifications set by the TEL. Also, players need to be more than 21 years old and present in the state to wager on sports.
Sports Betting Launch Events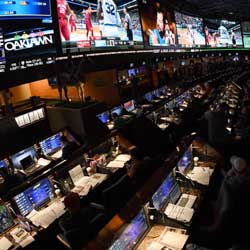 The Sports Wagering Committee approved three operators in September, which are FanDuel, DraftKings, and BetMGM. They can start their sportsbook operations in the state on November 1 based on live betting platform reports.
Also, the TEL approved 48 vendor applications from affiliate and marketing businesses and payment service providers.
According to sportsbook pay per head sources, BetMGM signed a deal with the Tennessee Titans in anticipation of getting its operating license from TEL. The agreement is the first partnership between a professional team in the state and a sports wagering company.
In May 2019, Tennessee lawmakers passed the bill that legalized sports betting in the state. However, they approved rules and processes for sports betting in April 2020. According to the regulations, operators need to pay $750,000 each year. Suppliers pay $75,000 each year for license renewal. Also, the level 3 license for contractors costs $7,500. If you want to learn how to become a bookie in Tennessee, you should consider if you can afford the yearly fee.