The PGA Tour is not looking back after it boarded the sports betting bandwagon. Commissioner Jay Monahan told pay per head news sites that the PGA Tour would allow gambling on golf courses while the event is ongoing.
Also, he said that the organization is planning to launch a live sport betting in 2020. The commissioner made the announcement in Japan while attending the Zozo Championship. It was the first official Tour stop held in Japan.
The PGA Tour will be the first major North American sports organization to welcome sports betting in all aspects of the game. By accepting bets on course, it will attract more people to the events. Monahan hopes to attract new fans to the sports.
PGA Tour Looks for New Fans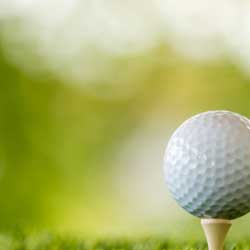 Monahan became the commissioner of the PGA Tour in 2017, replacing Tim Finchem. He sees sports betting to open the game to new markets. Also, he hopes it brings additional revenue to the PGA Tour.
He told gambling software news sites that the organization felt it was smarter to participate in sports betting instead of letting others control it for them. As a result, they looked for ways to create more fan engagement opportunities. They hope that it will help grow their business and their fan base.
Monahan doesn't have any idea yet on how sports betting will function at golfing events. However, there are speculations that the organization is becoming a bookie. It is working with IMG Arena to develop a betting product.
Also, Monahan said that integrity is their priority. The organization will only offer favorable bets on the golf course. Once they have the right system, they will implement it in live golfing events where sports betting is legal. They still have much work to do before it launches live betting in 2020.