Best sportsbook pay per head providers allow their clients to have hundreds of betting options at any given time. Although most players look for the common types of bets, such as moneyline, totals, and over/under, you should also consider exotic bets. Find out why exotic bets are important to the success of your bookie business.
When you start a sportsbook using sports betting solutions, you can personalize its operation. You can base the offerings on the players' betting requirements. However, a bookie needs to know all types of wagers. Setting the wrong odds will result in a higher risk of reduced profits.
Exotic Bets are Important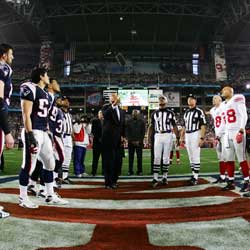 New bookies usually ignore exotics. They want to keep their lines simple by offering the basic types of betting options. However, they are losing some opportunities to earn more through exotic bets.
What are exotic bets? In sports wagering, exotics are wagers that are not spread, over/under, or moneyline. They include props, futures, teasers, parlays, and mixed parlays. Also, exotics are betting opportunities related to politics, current events, and TV shows.
According to sportsbook pay per head reviews, the Super Bowl is the top sporting event that provides many exotic bet options. Although betting on exotics is exciting, many players avoid them because they are hard to analyze.
Also, the results of exotics depend on luck and on other factors that are difficult to consider. However, casual sports fans love betting on props and futures when it comes to significant events, such as the NBA Finals, Super Bowl, or a championship boxing match.
Also, exotic bets on the US presidential race, TV shows, or gender of a celebrity's soon-to-be-born kids are popular among bettors. Thus, you should know what your players prefer when it comes to exotics.
If you play it right, you'll get a lot of action on exotics when there's a major sports event. Also, some sportsbook software solutions allow players to make prop bets. That's one way to engage your players and make them wager on exotics more.