During the pandemic, sports bettors have turned to wager on casino games.
How was Las Vegas born from a tumbleweed in the desert into a beacon of decadence so bright we can see it from space? You could lay some kudos on sportsbooks, poker, mob ties, and Frank Sinatra.
But most of the success of Sin City is owed to the ultimate wagering experience, wagering in online casinos.
Here are the details of how casino betting leads to profit for any well-run online gaming service.
House Edge + Time = Profit
There's built-in profit for every casino game. In casinos, odds always favor the house.
That's the price casino bettors pay for hosting games of chance. All a casino establishment requires are games, volume, proper service, and time to build an online empire as big as Caesar's Palace.
From slots to blackjack, odds percentages on every game favors the casino. We call this percentage the "house edge." How much of an edge does a casino have based on every average dollar spent?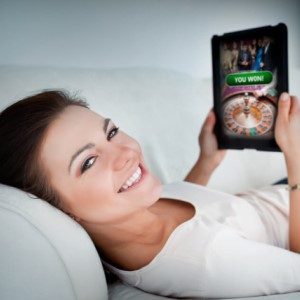 We calculate the house edge based on 10,000 spins or hands played.
For example, most slot machines have a 5-10% edge for the house, no matter how long or how many players bet.
Jackpots come and go, but over time a slot machine falls within that house edge. Five-to10 percent amounts to a player losing between 5-10 cents per dollar spent.
That doesn't mean players will lose on every spin; there will be plenty of ups and downs along the way. But, eventually, no casino betting player, no matter how talented, can beat math.
Math wins every time.
Casino bookies would rather their players wager for long stretches and get entertainment out of their gaming sessions than bust their entire bankroll in one sitting. Players that become discouraged forever are no good to casino operators.
Casinos offer games geared towards keeping players entertained, focused, and playing. Sin City understands this, which is why their casinos have no windows and no clocks.
Casino architects designed gaming floors to keep you in a maze (note the patterns on their carpet!). Vegas casino perks and entertainment options are endless – especially if you happen to win big.
Sin City understands that if they keep players entertained and take care of them, players keep playing. Eventually, Vegas casinos make money.
In the long run, fair games and excellent service make a casino profit.
Casino Handle Indicates Success
One mistake new casinos make is to base their success on daily net profits. Casinos have lucky days and bad beats, just like any gaming business.
Net profit at the end of a single day doesn't equate to long term success. Overall casino betting handle, during the course of months, does.
Handle, or bets placed regardless if that bet wins or loses, shows gaming institutions how much volume they're averaging day-to-day. When a casino has a steady, increasing handle, eventually, the house edge takes over.
The increasing handle is the way to build a profitable online casino. A smart gaming service focuses on strengthening its customer service, offering lucrative bonuses, and ensuring players have proper deposit and withdrawal methods.
Casino Profit Essential: Blackjack
The six-deck version of blackjack, the most widely used online, has just a 0.6% edge for the house when players use perfect strategy. However, the time-honored game attracts a wide variety of online players.
Not every casino player uses the perfect strategy. That leads to a better than .6% house edge.
Blackjack is the most popular card game in every casino in North America. That makes online blackjack essential to gaining casino profit.
Casino Profit Essential: Slots
Most slot games have a 5-10% house edge. Slots entice casino gamers with enticing graphics and low-cost entertainment.
After landing in Sin City, ever notice all the slot machines at the airport? There's a reason why slot machines are at Nevada airports!
Slots also generate significant, consistent profits. Online slots offer easy-to-understand gameplay directions, a variety of fun bonuses, and progressive jackpots that entice casual gamers in droves.
Yes, bookie casino operators could take a massive hit on a progressive machine. Progressive machines do pay from time to time.
But if an online casino is in it for the long haul, odds eventually turn in the house's favor.
Hold percentages tend to depend on the type of slot. With house edges, though, the bigger the jackpot, the tougher it is for players to win.
Slot machine variety ensures profit margins stay wide.
Run a digital casino for free and a live dealer casino at a competitive rate
The top sports betting tech company in the per head industry, PayPerHead, is offering its Basic plan for free.
The plan won't last forever. Once a U.S. sports league like the NBA or NHL plays a game, per head agents, have just two weeks to take advantage of the free sportsbook software offer.
That means bookies who wish to become pay per head agents should sign up as soon as possible.
PayPerHead.com's digital casino platform is one of the free offerings. Bookies can make casino profit without paying a dime in per head fees.
After the promo ends, they can decide if they want to upgrade to Prime and add a live dealer casino.