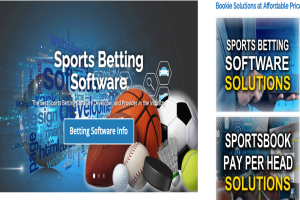 OUR RATING: 9.2 OUT OF 10
About Bwager.com Pay Per Head
In our latest pay per head reviews, we will be taking a closer look at the software of Bwager.com. Bwager.com is one of the most popular pay per head providers in the market. What makes them stand out, is the fact that their reviews are great. In addition, a lot of their current users have been recommending them a lot. Our curiousity is getting the best of us, so we thought we'd look into it, and give you our honest and unbiased Bwager.com review.
Software: Proprietary
Inception: 2013
Cost Per Player: $5 or less
Location: Costa Rica
Telephone: +63 9084857454
Email: info@bwager.com
Website: Bwager.com
Internet Wager: Yes
Telephone Wagers: Yes
Racebook: Yes
Online Casino: Yes
Live Betting: Yes
Sports Betting: Yes
Live Casino: Yes
Bwager.com Sportsbook Pay Per Head Review
When learning how to be a bookie, one of the first things that experts will tell you, is how important it is to find the best software to help you create and manage your online sportsbook. Bwager fits the bill when it comes to a complete turnkey sports betting software solution. The site runs smoothly, and you really get top of the line bookie features here. All you really need to do is set up your player profiles, check your lines, and wait for your bets to come in. That's how easy it was to set everything up.

The Pay Per Head Software
Their bookie software looks very sleek and modern, opting for simplicity to highlight the features of their software. The software has a main dashboard where you can easily navigate towards the features that you will need. Line management is easy- you can easily find the lines that you are looking for, and you can change them just as easily.You have a bookie reporting tool that basically compliles your data for analysis.
Player Management
Their player management system is pretty straightforward- you can add and edit player profiles at any given time, with the changes reflecting in realtime. And, as a bookie pay per head provider, their sportsbook site (the one that players can view and access) is very, very well designed. The site again works on a minimalist theme that allows players to easily find what they need. The way the lines are displayed is also very pleasing, and you can see that the developers behind Bwager really took the time to create this well-designed website.
Our Conclusion about Bwager.com
We were able to enjoy the features of Bwager.com courtesy of a free trial that they offer to everyone. You do not need to pay any deposit upfront, by the way. We truly enjoyed using their software as it runs smoothly. They use a DGS-based software, but tweaked to add a little extra features. And these features make Bwager stand out.
They are priced at $5 per head (less if you have a lot of players), and offer a complete sports betting software service. You also have access to a casino pay per head, as well as a racebook. You can easily add these features later on, and you can do it easily because you do not need to pay anything else, and, you can easily integrate the players' data from sportsbook to casino. Its really is one of the best value-for-money pay per head providers, and we also love how affordable it is.
Get a Free Trial of Bwager.com Here and Discover the Best Bookie Software Today!

Looking for a good sportsbook pay per head service?  Then check out our Sportsbook Pay Per Head Reviews to see which Pay Per Head Provider makes the cut and which one does not!
Bwager
Average rating:
0 reviews