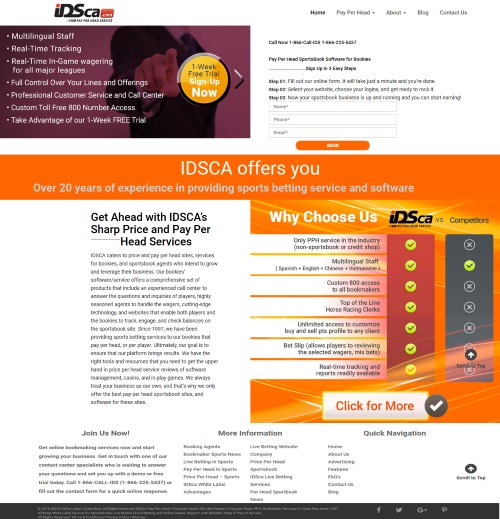 OUR RATING: 3.5 OUT OF 10
About IDSCA.com Pay Per Head
International Data Solutions which is better known as IDSCA is known provider of sportsbook pay per head services. IDSCA.com provides a
complete sportsbook software solution
for small and large bookie operations. In our IDSCA sportsbook pay per head review, we will rate and analyze their bookie PPH services and more.
The information we received via various IDSCA sportsbook PPH review and other sources have conflicting information about their inception date. Their website states that they began their operation in March of 1998.  However, a quick search shows that their website has been online since 2002.
IDSCA.com has a support staff consisting of 20 certified programmers and technician on top of their customer service staff. In addition, they claim to be the first
sportsbook PPH service
to offer personalized websites and toll-free numbers.
Software: ASI
Inception: 2002
Cost Per Player: $23 per Player
Location: Costa Rica
Telephone: 1-866-225-5437
Email: info@idsca.com
Website: www.idsca.com
Internet Wager: Yes
Telephone Wagers: Yes
Racebook: Yes
Online Casino: Yes
Live Betting: Yes
Sports Betting: Yes
Live Casino: No
IDSCA.com Sportsbook Pay Per Head Review
In general, the website looks decent and it has a clean look to it. The first step we took to review this
sportsbook pay per head provider
was to sign-up for an account.  It took them about 10 minutes to get back in touch with us once we had submitted the registration form.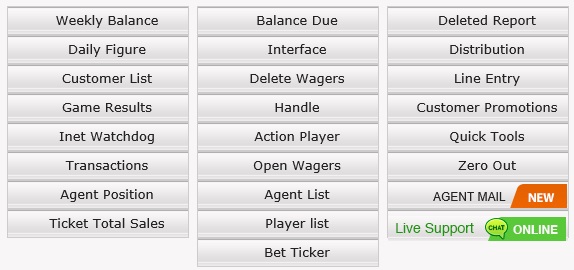 We did not like that we had to call them in order to use their PPH service. At $23 per player which is a ridiculous amount for a PPH service everything should be automated. In addition, they should call us and not the other way around.
In the end, we sent them a deposit and we were ready to go!
The Sportsbook Pay Per Head Software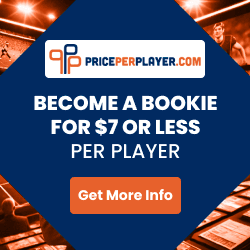 We were not impressed with their Sportsbook Pay Per Head Software interface. Agents would have to get used to their interface as navigating thru the website was difficult.
In some instances, we had to use the browser back button because we could not get back the main menu. In addition, we thought the looked a bit out of date but at least it was functional.
Managing player wagers is also very easy to do with just the click of a button. Furthermore, you can easily pull-up cash flow and customer transaction reports. In addition, there is even a way to filter financial transactions by players, date range and more.
Player Management
In terms of the player management interface, it was easy to use and no tutorial was necessary. One of the options we liked is that you can even set limits for specific bet types like parlay and teaser betting limits.
We did not like that the system does not give you the ability to create new players or delete existing players. It seems like you have to call their customer service in order to do anything because there is no automation.
Our Conclusion about IDSCA.com
This is probably one of the worst sportsbook pay per head software we have ever seen. They have an antiquated system and you have to call them in order to get anything done.  The customer service is mediocre and there is no excuse to not have at least partially automated software.
Even though they offer packages that are lower than $23 per player, it is not worth the price. They do that by taking away certain options like the casino and phone wagering. Having an online casino in today's PPH industry is standard along with phone wagering.  They still have their prices set from 10 years ago when the industry was still in its infancy and nothing to offer in return.
Do yourself and your wallet a favor by staying away from this Bookie PPH Service and use a top PPH Service like PricePerPlayer.com and PayPerHead.com
Looking for a good sportsbook pay per head service?  Then check out our Sportsbook Pay Per Head Reviews to see which Pay Per Head Provider makes the cut and which one does not!
IDSCA.com
Average rating:
2 reviews
Feb 22, 2019
So-so
below average site. found another site that gave me more things to do but they were so much cheaper. plus it was a flat rate so no hidden fees unlike idsca.
Feb 20, 2019
They suck ass
Guys, this is the worst place ever. First, they suck you in promising the moon. then they tell you that the price is gonna go up if I want things like live betting and other features. These guys just give you the old bait and switch. Stay away from them!!!!!