Super Bowl 53 is just a couple of days away. The Los Angeles Rams will go against the New England Patriots in Atlanta on Sunday, February 3. If you are looking for Super Bowl 2019 prop betting tips, then you are in luck. We will provide you with the best betting options that will happen during the game.
Fans around the globe will watch the game live. However, many of them are not just interested in who wins or loses. In fact, there are many Super Bowl 2019 prop betting options available to bettors.
Super Bowl 2019 Prop Guide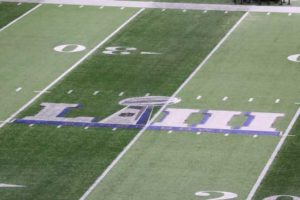 Aside from the commercials, fans are looking forward to prop betting during Super Bowl. It always people to win cash while watching the game. A Maroon 5 fan who don't know much about the game can bet on Adam Levine's outfit. Here are some of the best props that you should consider betting on this Sunday.
1. How Long is the National Anthem
Even before the start of the game, fans are already looking forward to how long Gladys Knight's rendition of the national anthem. Will it be over or under 105 seconds? Knight performed the national anthem once in her career, and it was more than 105 seconds.
2. First Team to Score
While betting n the Patriots is more expensive, the odds are in their favor. They are the away team. As a result, they get to call the coin toss. In addition, they got the ball first in their last two playoff games. Most sports news insiders pick the Patriots to score the first points on Sunday.
3. Will Adam Levine Wear a Hat at the Halftime Show
Even if you are not a fan of Maroon 5, you might want to stick around for the halftime show and bet on this prop. The safe bet is NO because there's no way Levine is going to start wearing a hat just for Super Bowl.
These are some of the Super Bowl 2019 prop betting options. Make sure you log into your favorite PPH sportsbook on Sunday to win some money while enjoying the game.