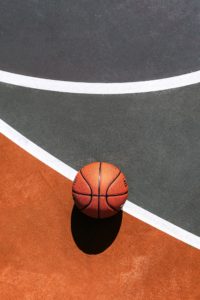 With the NBA 2018 Draft hours away, the debate on who the best players for this year's draft is still hot, and will continue to be until the actual draft takes place. So for our NBA 2018 Draft update, we've seen that sportsbooks have been favoring Deandre Ayton. The 7-footer from the Wildcats is top choice in the draft odds, with a -1500 to having him drafted before another crowd favorite, Luka Doncic. For Ayton, you will bet $1,500 to win $100.
The first selection this year, assuming they won't make a trade, belongs to the Phoenix Suns.
Ayton had an average of 20.1 points, 11.6 rebounds, and won both Player of the Year and Pac-12 Freshman in Arizona. Doncic, meanwhile, is a European player who will hopefully be following the footsteps of the likes of Kristaps Porzingis and snag a top-5 pick.
While a lot of teams are looking at Doncic as their pick, there are rumors of a connection between the Euro player and new Suns head coach Igor Kokoskov. Both worked together for the Slovenian National Team and won the gold for the EuroBasket in 2017. But according to sportsbooks, he is a +500 underdog as the top overall pick.
A more complete detail of great sportsbooks for the NBA 2018 Draft odds can be found at Sportsbook PPH Review, where you can see betting picks and more odds information.
Some of the names that you are most likely to see there are Jaren Jackson Jr from the Michigan State Spartans, Marvin Bagley III from the Duke Blue Devils, Trae Young from the Oklahoma Sooners, and Mohamed Bamba from the Texas Longhorns. Similar to Ayton, these four men only played a year of college. As for upperclassmen, junior Mikal Bridges from the national champions the Villanova Wildcats might be in the list for the draft.
Bagley is also a favorite in sportsbooks, being listed at -350 to go third or better as a top-three pick on some draft betting props.