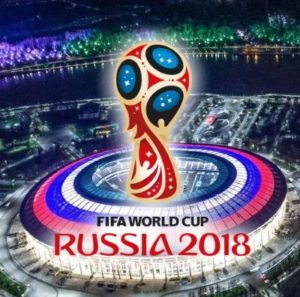 Two Thousand Years into the history of sport, football has now become the most widely played sport in the world.  2018 will be exciting for football fans because it is a World Cup year which will take place in Russia.  To get you ready for the 2018 World Cup, here  is our Football Betting for Beginners guide.
In two months, the world will have its eyes focused on 11 cities in Russia for the 21st FIFA World CUP.  Football/Soccer has truly come a long way from its humble beginnings. In fact, soccer is recorded in some of the oldest civilizations in world like China, Greece, Rome and Central America.
With all these in mind, right now is the perfect time to start paying attention to football and turn your betting focus on the sport.  Some might be confused on the rules of the sport more so the rules of football betting.  So, for the Football Betting beginners, here are some pointers.
Football Betting for Beginners
Soccer Betting Category
A common mistake made is betting on too many categories, spreading yourself into too many categories makes life too hard. Start with two basic categories:  Full Time Result and Total Over and Under Goals.
It's very simple really, Full time result asks you to bet on either Draw, Home Win or Away Win.  33% chance to win is always a good probability.  On the other hand, Total Over and Under goals, simply put is you bet on how many total goals will be scored  Normally 2.5 goals is the baseline for  this category.
"Fixed Odds"
Odds are your stake multiplier.  This is practically the same in betting in all sports.  In football, odds are bigger for Away Wins than Draw and Home Wins.  Teams with homefield advantage usually have a higher chance of winning, thus having the lowest odds.
Unpredictable Factors
Football, in general, is played in many levels and many leagues.  Some players play on several leagues and teams.  So take into consideration match types league types  and importance of a win to a team.  Injuries to key players, player transfers also are factors that must be taken into account.  Be careful as performances of teams and players differ sometimes from game to game.
Research
According to the latest sportsbook pay per head reviews, anything worth doing takes a lot of research. This is an  important step when it comes to betting on football.  Research on the team schedule, on their motivation to win and other things relating on how a team might perform on any given match.    You can check on the history on how teams play a certain team and how they perform in a given place.  Look at past matches and oftentimes look for trends within the leagues.
Discipline
It is easy to get overconfident once you have done all the research involved before placing your bet. According to sports betting software experts, the trick to making a profit is to have discipline.  Do not be swayed by a popular player or your favorite team. Sometimes, the hardest thing to do is bet on your favorite club or team.  Watching that game can be very tough to do.
So there, you just got 5 very good tips on how to bet on football, the world's most popular sport.  Now get online, start researching and start winning.