The UK Gambling Commission confirmed it would cap stakes on online gambling sites at £2. As a result, gambling software industry shares dropped to more than £500 million. The Gambling Related Harm All-Party Parliamentary Group has been lobbying for the betting cap since October of 2019.
The cap will affect online gambling stakes for bingo, slots, and casino. The GRH APPG suggested the stake limit to be like the changes made to Fixed Odds Betting Terminals in sportsbooks and pubs. The change in limits affected retail gambling in 2019, and it looks like it will affect the online industry as well.
Although the proposed stake limit will reduce the harm on problem gamblers, it has adverse effects on the UK gambling industry. William Hill suffered lower revenues in 2019 when the stake limits on FOBT reduced its revenue by 39 percent.
UK Gambling Software Industry Shares Plummeting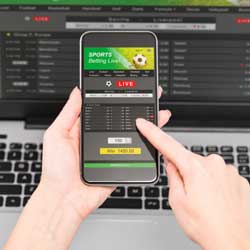 William Hill managed to tide through its retail shop revenues through its sports betting revenue. However, online bingo sites might not be as lucky. The UKGC will implement the online stakes limit within the next six months, and most investors are already cutting their losses, according to sports handicapping sites.
Since the announcement of the stake limits, shares of software provider Playtech dropped 7 percent. The same is true for betting firms GVC and William Hill. According to sports betting software reviews, GVC is the owner of Ladbrokes and Coral.
If you have an online gambling platform in the UK, experts advise you to expand your sportsbook. Make sure you feature popular sports to be on. That's one way to continue making a profit even if there's a limit on online gambling stakes because sports betting is not part of the capped stakes.
As investors involve in panic selling over the announcement, financial analysts expect the markets to level over the next couple of weeks.