2020 is a watershed year in sports wagering; despite that, or even because of it, now may be the perfect time to get into the business.
The 2020 sports betting evolution is not by choice; nobody wanted the NBA, NHL, and MLB to close their doors for months; nonetheless, due to the coronavirus pandemic wreaking havoc on most everything, this is where we find ourselves.
As the situation unfolds and even threatens the start of the 2020 NFL year, some might think: Why would I start a sportsbook business now?
If there is anything you can depend on in the sportsbook and casino industry, it's that gamblers gamble, and they always will.
While many may think of gambling as a way to make money, in truth it's really just a form of entertainment. During difficult times like these, people seek out ways to check out for a little while. Dystopian, sci-fi and fantasy films and books, social media, and online gaming are just a few ways in which folks can keep their minds off of more serious things going on in the world.
There's a new kind of Sportsbook and casino in town.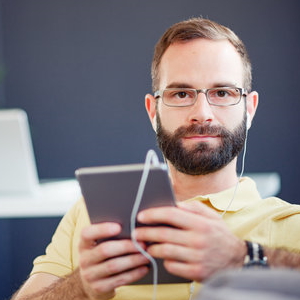 Brick and mortar casinos are closed for now and online sportsbooks are making big changes in their offerings to keep players entertained and in action.
The 2020 online sportsbook accepts wagers on eSports, simulated sports,  horse racing, and digital casino gaming, as well as live dealer gaming.
Nothing is off the table when it comes to gambling. In today's word, you can bet on just about anything.
U.S. elections? You bet. The Oscars? Those too. Even the weather is fodder for fun these days when it comes to gambling online.
And, while regular sports betting is on pause for the moment, the good news is that it will be back. When it is, and sports bettors get back to wagering on sports, those same players will likely continue to reach for the alternative gaming entertainment that they've been introduced to during this unprecedented time.
2020's  three top betting options for existing bookies and newbies to offer up in their online sportsbook and casino.
Simulated or Virtual Sports and eSports
Wagering on eSports is so new that sportsbook operators haven't even decided on an actual word to be used ubiquitously. Some call it E-sports; others call it eSports, and still others take out the dash and call it Esports. When the game is based on traditional sports, most bookmakers are calling it simulated sports.
All are correct, but for our purposes, we'll refer to the video gaming kind as eSports and those based on simulated sporting events, like basketball or football, as SIM Sports.
Virtual gaming and betting on it has become huge. How big is the industry? The University of California-Irvine offers a degree in eSports Management.
From a bettor's perspective, there are two types of virtual gaming to wager on.
The first, SIM Sports,  are a little more traditional, and based on football, basketball, NASCAR racing, and baseball; sportsbooks and players often refer to them as simulated sports or virtual sports.
Because Covid-19 shut down all live professional sporting events, sports bettors have taken to wagering on virtual sports tournaments like the NBA2K 20 Players Tournament . Tournaments like the one that happened in early April, are bound to continue even after live sports return to the stadiums.
The second, called eSports,  are based on video games such as League of Legends (Lol), Counter-Strike Global Offensive (CS:GO), and Dota 2.
Non-traditional eSports games also include Fortnite and Overwatch. Some well-known sports-related figures, like New England Patriots owner Robert Kraft, helped to create the Overwatch League. The Overwatch League  is in its third season. Games continue, albeit, without fans. Kraft owns Boston Uprising; his involvement alone tells us how huge eSports has become.

Horse Racing
The "Sport of Kings" was the first established wagering "sport" in the United States. In Louisiana, French settlers created makeshift racetracks with nothing but a rope. They ran horse races between those ropes.
Eventually, it caught on so that most of the U.S. ran horse races. The first Kentucky Derby took place in 1875. Since then, the Derby has become the most famous horse race in the world.
Although many tracks have closed due to the pandemic, many other race tracks remain open and are running races without fans in the stands. In addition, racing continues at racetracks in Australia.
Betting on horse races is a great way for players to get action while their sport of choice remains on the bench.
Casino Wagering
PayPerHead®, a sportsbook software company for independent bookies, offers both a digital casino and a live dealer casino.
The live dealer casino includes live dealers just like in Las Vegas, but of course the players see them online.  In the live dealer casino, players can wager on both American and European roulette, and on blackjack.
The digital casino has more than 20 games including slots, video poker, baccarat, craps, roulette, and blackjack.
Sports bettors that aren't casino players will find joy in everything casino wagering offers. Here are three reasons why:
Players can wager on whatever they wish, whenever, and from wherever they want and they can bet a game for as little as $2.
Players needn't break with stay-at-home or social distancing directives; they can wager from the comfort and safety of their own home.
Some casino games require skill, just like sports wagering does. Most sports bettors will appreciate this aspect of casino gaming.
Now is a better time than any to start a sportsbook business from home.
Now more than ever, folks are looking for a way to make money online. While there are a number of traditional online money making opportunities such as digital or affiliate marketing, virtual assistance, online teaching, copywriting, customer service, and more, the online job search market is flooded right now.
However, it's not likely a lot of people outside of Costa Rica have considered the online sports wagering industry.
The online sportsbook and casino industry has been big in Costa Rica since the late 90s. With big changes taking place regarding the legality of sports betting in the U.S., this may be the perfect time for those seeking an online opportunity to get involved.
2020 will prove to be significant for sports betting and bookies; both new and existing.
As more and more software companies make efforts to do their part during this time of crisis, PayPerHead is doing the same. With an unheard of promotion, the company is offering its software services free of charge until major sporting events return. At the start-up overhead cost of free, what better time could there be to open a turnkey sports betting operation of your own?