Slovakia gambling company Tipos is facing money laundering charges. As a result, authorities raided its offices. Also, they arrested the company's boss in connection to alleged money laundering activities.
Thirty members of the National Criminal Agency or NAKA raided Tipos' offices in Bratislava. They left with IT chief Milos Prelec and chairman Jan Barczi. The two can defend themselves during a hearing on Friday. Also, the court will give its decision that day.
According to gambling news, the two Tipos officials face charges of legalization of income from crime and violations of obligation in the handling of foreign property. The two officials didn't provide any comments on the alleged crimes. Also, the Ministry of Finance didn't say who is running the state-run gambling operation.
Illegal Acts of the Slovakia Gambling Company Officials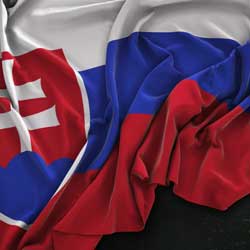 NAKA received a tip that people are laundering money through Tipos' online accounts. Money from questionable origins found their way into dormant Tipos accounts. Then someone from the company transferred the money into private bank accounts without any gambling services.
The money laundering activity is happening for several years before NAKA received the tip. However, local news outlets said the total amount of money laundered is only €500,000. NAKA wants to know if the two officials ignored the illegal activity or they were in it for the money.
In 2018, Tipos faced money laundering problems. It closed 142 suspicious accounts at that time. Authorities believed they were part of a money-laundering scheme. However, an anonymous tip accused Barczi of interfering with the investigations.
Also, the agency is scrutinizing the various transactions and contracts Tipos made in recent years. At present, Tipos offers sports betting, poker, casino, and online lottery through its website.
Tipos had a monopoly on online gambling in the country. Lawmakers approved plans to open up the online market that will allow other parties to open a sportsbook or casino in Slovakia.