Bandai Namco is not new to casino games. It produced several casino games for other companies in the past. However, the game maker announced it is making its own game earlier this month. In fact, the company is producing a Pac-Man Video-Bingo game that will be available on the market soon.
Bandai Namco worked with game developers Quixant and Meetronia to create the machine. In fact, it is operational at the start of April, according to a press release sent to the gambling industry.
The Japanese game maker made several ventures into the gambling industry in the past. In 2016, the company partnered with Ainsworth Game Technology to create casino-style games. The company handled the software aspects of the machine. These include graphics, sound effects, and other gaming aspects to make the machine more interesting to players.
The Bandai Namco-Ainsworth Game Technology partnership led to the Pac-Man video slot machine. Also, the video slot machine became popular as soon as they released it according to reports by bookie pay per head sites.
Bandai Namco and the Gambling Industry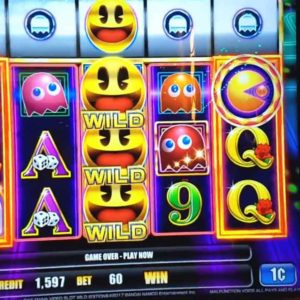 In September 2017, Bandai Namco signed a deal with Gamblit Gaming to create software for another Pac-Man game. In addition, the game featured characters from the company's other popular titles.
Bandai Namco games are popular throughout the world. It made sense that casino games based on those characters will attract consumers. In November 2017, Pac-Man games found their way in casino floors.
The gaming company banked on nostalgia as its main draw. However, the Pac-Man slot machine game's most active users are players within the 21 to 39 age bracket.
At present, the company is creating its own slot machines. The best pay per head bookie thinks that it is a good move considering the adults today grew up playing Bandai Namco games as kids. However, the players are hoping they win money while playing them this time around.