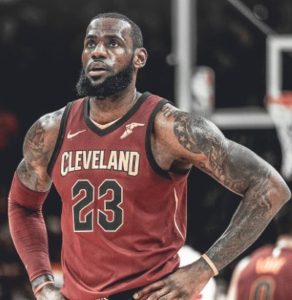 The First Round of the NBA Playoffs continues tonight with four more pivotal games in the making.  After another set of games in the books, we have some serious matchups going for this NBA Playoff Recap and Update report.
First off, the Bucks and the Wizards both needed of a win to stay away from a 3-0 deficit. They were both were able to pull it off with the and now may be able to stage a comeback in the playoffs.  In addition, the Pacer managed to squeeze a victory thanks to a second-half comeback giving them a 2-1 lead against the Cavaliers.
The online sportsbooks and handicappers were both impressed with the Bucks last night.  They somehow managed to come back after being behind by 23 points.  This is because Middleton and Antetokounmpo played an outstanding game that gave them a 116-92 victory over the Celtics.
NBA playoff scores for Friday, April 20
Indiana Pacers 92, Cleveland Cavaliers 90
Washington Wizards 122, Toronto Raptors 103
Milwaukee Bucks 116, Boston Celtics 92
LeBron Just Wasn't Enough
Even though Lebron James has been playing great so far, it was not enough to carry the team to another victory. We saw him score 46 points during game two but his best effort was not enough for game 3. The sports betting software still cannot get over how the Cavaliers blew a 17 point lead against the Pacers.
Despite his best effort during the second-half of the game, it was not enough to keep their lead.  Lebron looked tired and frustrated on the court and the game ended in a 90-92 loss for the Cavaliers.

Today's NBA Matchups
Tonight, we have four more games going on with several teams in need of a win in order stay alive.  The Pelicans are looking forward to taking down the Trail Blazers once and for all while the Houston is looking for another win. Here are tonight's match-ups according to the latest sportsbook pay per had reviews:
Heat vs. 76ers at 12:30PM
Pelicans vs. Trail Blazers at 3:00PM
Timberwolves vs. Rockets at 5:00PM
Jazz vs. Thunder at 8:00PM