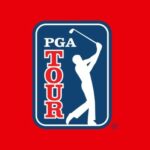 Betting on Professional Golf can Make you Money
Betting on golf has become extremely popular over the past few years. The number of wagers on golf events has risen steadily in each of the past five years and will continue to do so as more bettors find that golf betting can be very profitable.
In any given event, whether it is a major or not, the sheer number of players creates an opportunity for some very interesting betting odds. Coupled with the increasing number of bets available, golf bettors can find lots of value.
Golf betting is no longer limited to betting on an event's champion in the futures market. Bettors can wager on a top 5 or top 10 finish, for example. You place a bet on a player and if he finishes within that range, you win. When betting on golf you can also bet on head-to-head play, the first round leader, and much more.
USING ADVANCED PGA STATS TO PICK WINNERS
Finding Value
As mentioned, a golf event can have 70 or more players all vying for the event's championship. Bettors can find serious value in betting on the event's winner. Take this year's Masters as an example.
Dustin Johnson, last year's winner, is the current favorite at +700. Bryson DeChambeau was priced at +700 last November but now checks in at +1000 right behind Johnson.
The interesting thing here is that Johnson, the world's No. 1 ranked golfer and defending Masters champion, has an implied probability of winning this year's event of just 12.5 percent. DeChambeau's implied probability is even lower at 9.09 percent.
Did you know that buying sports picks will win you money?
Bet Multiple Golfers
If you plan on betting on the overall champion, your best strategy would be to place wagers on multiple golfers. You could place five equal bets on the five players you think have the best shot at winning.
If you normally place $100 bets on one player, wager $20 on five. You can still come out ahead. Sticking with this year's Masters, you could bet on Johnson, DeChambeau, Justin Thomas at +1000, Rory McIlroy at +1200, Jordan Spieth at +1400, and a solid longshot bet on Collin Morikawa at +2800.
A bet on Johnson to repeat would pay out $140. You put out $100 on five players for a profit of $40. Say Thomas wins though. That payout would be $100 for a profit of $100, but you would only have that opportunity if you chose to bet on multiple golfers.
Related Link > Betting the NBA Race to 20 Points
Other Wagers
Another lucrative wager in golf is betting on a top 5 or top 10 finish. Using DeChambeau as an example, we find that in PGA Tour events so far in 2021 he has won two and placed in the top ten five times.
The odds will be much lower in this market. The top players will have odds between +150 and +350 to finish in the top 10. Look for highly world-ranked players that are closer to +350 (or even higher) to finish in the top 10.
Last season, Johnson had ten top 10 finishes overall. Another $20 wager on Johnson at +250 to finish in the top 10 would pay another $50.
Again, the sheer number of options in golf betting allows bettors to find value in all sorts of bets and come out ahead.