When betting on soccer, your goal is to win. The best way to achieve your goal is to know the factors affecting soccer games. Thus, you'll make better assessments of potential results. You can use the tutorial principles to other markets you want to bet on.
If you bet on sports, you need to make precise assessments on how likely the squad can win the game or the league. You can also bet on a team's relegation. If that's the case, you need to do an accurate assessment of how the team will finish at the end of the season.
In simple terms, soccer betting is simple. You only need to work out how things are likely to happen. However, you need to know if the odds provide good value. You can repeat the process and improve your chances of winning over time.
Factors Affecting Soccer Games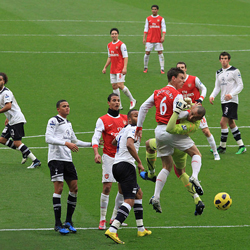 Several factors directly affect the result of soccer games. Knowing how to assess the factors can improve your chances of getting the game's correct picks. Some factors include:
Current Form – It is a great way to determine how a team performs in an upcoming match. Also, it provides insight into how the team is playing. It is easy to check a team's current form. Some betting software offers the latest tables and statistics.
Styles of Play – Judging the team's playstyle can be subjective. You need to know how to play soccer. It would also be best if you had some time to watch the teams playing to form your opinions about their style of play.
Home and Away Records – you should also consider the teams' home and away records. That is essential knowledge if you are learning on becoming a bookie because they use it to come up with the odds.
These are just some factors affecting soccer games. There are more factors to consider, including head to head records, weather, and schedules, to name a few.