At this day and age, gender stereotypes are not only outdated, but quite cancel-worthy. Our latest in gambling reports is not about being woke or politically correct. Its more about acknowledging the fact that sports betting, once considered a male-dominated industry, should be more inclusive. Especially when the numbers are saying that if you look at the demographics of sportsbook players, women are actually betting a lot more than ever. And this growing segment of customers may change the way we promote our gambling and sports betting businesses.
This is important because when bookies manage their pay per head sportsbook, marketing strategies and promotions are created. And if you look at sportsbooks, a lot of advertisements tend to focus on campaigns to attract men. But when it comes to sports bettors, these ads may not be as effective, especially if its women and other genders that we are talking about.
In the US, more than 4.6 million women joined sportsbooks in 2021 alone. This signifies a 115% growth rate in women bettors compared to 2020. Even though men still outnumber women 5-1 in terms of sportsbook registration, its still a significant number.
Sportsbook Players: Know Your Demographics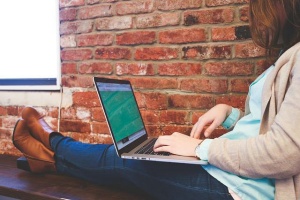 Historically, fewer women have been into sports betting. To be fair, sports betting did have a somewhat negative connotation, so even among men, sports betting was somewhat taboo. But now sports betting has become mainstream, and states across the country continue to legalize sports betting. We now have access to a growing betting market made up of players from all walks of life, encompassing all genders.
Some sportsbooks actually have more female users and registrants than men as sportsbook players. For instance, BetRivers outlet SugarHouse in New Jersey saw around 600,000 registrations from women, while only 280,000 men registered back in 2021. Popular company FanDuel also saw more women signing up, seeing 1.7 million women registering compared to 2020.
How to Use the Data in Your Sportsbook
Your software sportsbook is able to offer promotions bonuses, and include any game, even non-sports events in your lines. Gearing your campaigns towards male-centered themes may still work, since they are your main customer base. But now that you are seeing sports betting becoming more than just a niche market, your approach should also be different.
Since sports betting is everywhere, you now have access to a wider range of possible customers. Remember than when the pandemic happened, sports betting was one of the few non-basic necessity industries that actually survived and recovered quickly. And even now, in 2022, we are seeing astronomical growth in sports betting.
And with online sports betting gaining even more popularity, you can offer all of your services to virtually anyone of legal age. And with better incentives such as referral bonuses, or activity-based bonuses and event promotions, you can manage to get more and more players to join your very own online sportsbook.
Get the Best Sports Betting Software with Price Per Player Today!