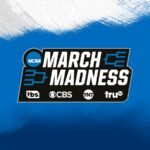 2021 Sees a Return of March Madness
Are you looking to bet on March Madness? If so, you are not alone. The NCAA Tournament is the most bet sporting event in the United States. When betting on the NCAA Tournament, it's critical to choose a sportsbook that helps you win.
If you want to bet on March Madness, look no further than America's Bookie. America's Bookie is continuously setting the standard as the best online book in the United States. The company has a strong commitment to providing a fun and safe betting experience for all players.
There is no better sportsbook to utilize for March Madness.
MARCH MADNESS 2021 NEWS & NOTES
March Madness Sweet 16 Contest
Before I address the actual betting on America's Bookie, you must know about its bonus opportunities. America's Bookie is known for terrific sports betting contests during significant events. This is the case for March Madness in 2021.
America's Bookie is offering a free March Madness Sweet 16 squares contest. All clients who have joined since January 1st, 2020, receive a free entry. If you joined before this and placed a single wager in 2020, you are also given a free ticket.
You will be given another free entry for every $500 in deposits between March 1st and March 26th. This will be easy to do because of the conference tournaments and initial rounds of the NCAA Tournament.
First place is given $1000 in free play, and everyone in the squares contest will receive $250 in free credits. The fact that America's Bookie is rewarding everyone in the tournament separates the book from its competitors.
Editor's Choice: Betting the NBA Race to 20 Points
Deposit Match
If you are searching for a NCAA Tournament sportsbook, you should be looking for the best welcome bonus. America's Bookie offers a better welcome bonus than any other book. America's Bookie will match your initial deposit up to $1,500.
This is beneficial for high rollers or low-risk bettors. An additional $1,500 can help you win big on March Madness. Forget about deposit matches from other books and sign-up for America's Bookie. You will not regret it for your March Madness betting.
Gambler's Insurance
We all want to win every bet we place, but this is unrealistic even for handicappers. In March Madness, anything can happen. The NCAA Tournament did not receive this nickname for no reason!
America's Bookie will pay you even when you lose. For the NCAA Tournament and all other bets, you will receive 10% of your losses back.
You will receive the money in the form of free bets. Every bet you place with America's Bookie is somewhat risk-free because of the promotional framework.
After the NCAA Tournament, you will receive a free bet credit worth 10% of your net losses. This will set you up nicely to wager the NHL and NBA playoffs, as well as the MLB.
Friend Referrals
If you are sold on America's Bookie, the chances are that your friends will be as well. If you sign-up for the sportsbook, you become eligible for the friend referral bonus. There is no better time to utilize this promotion than during March.
If you refer a friend, you will receive 10% of their deposits for life. You will not be able to find this promotion on any other betting platform. There is not a better book for March Madness than America's Bookie.